Praise for MarketingPersonalities.com
I'm writing to you from The Lake!
It's true! I'm on my annual family vacation this week, with my parents and brother at our favorite place in the whole world – The Finger Lakes in Upstate New York.
So, I'm going to keep this one short in honor of my poor eyes that certainly need a rest from looking at a screen.
Here's the deal – remember last week when I told you about the newest arm of my business – MarketingPersonalities.com?
So cool, right?
I, first, have to THANK YOU for visiting the site and then sharing it out to your business friends and clients.
The site went BANANAS as soon as I told you about it last Tuesday and I've been getting incredible feedback ever since.
These are just a handful of fun responses I've received on social media about MarketingPersonalities.com:

---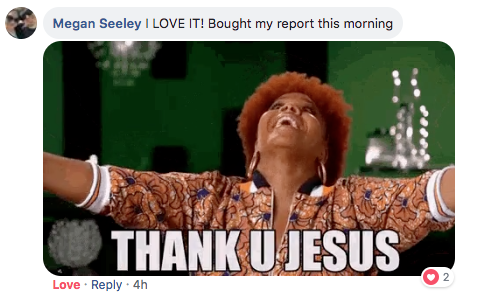 ---

---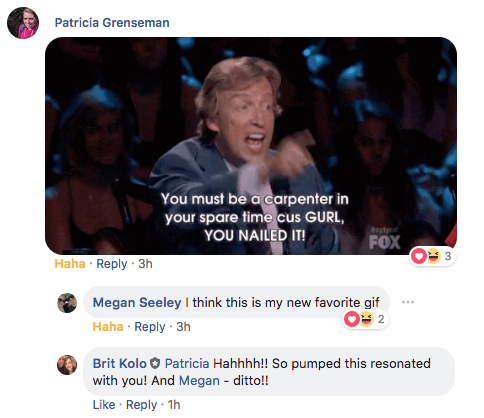 ---
Sara, Jo, Meg, Patricia, and alllllll the others who've shared about the site on social media – THANK YOU!! Your energy and support has been life-changing (and I don't say that lightly).
And then there was THIS from Nikki of NikkiKathryn.com that just knocked my socks right off.
See, I had shared with Nikki her Marketing Personality Type about a month ago and she's been utilizing it since then. And in a month's time, this is what she has to say about it:
"One of the first things I noticed since marketing this way and also tweaking my weekly email is that my open rates sky rocketed. I went from 20% to 50-85%. And people are emailing me back, loved ones on my list are texting me about how much joy my email brought them and this is something I've never had happen before.

…Since all this I've had about 20 people ask me to start and lead a Facebook group for bringing more joy in easy ways to their lives. But keeping what you told me in mind I'll be picking a theme for each month and developing journal kits to go with them! Building a community in a way that would suit me was a mystery until this and its naturally come about from all this.

…So this whole thing in general really brought my whole business full circle. And I was able to marry what I had been doing with my planner biz for 3 years by creating this monthly journal group and my following there into what I'm doing now. I have a fairly large email list and private Facebook group already and I'm SOOO filled with joy to have found where I'm meant to be going with all this"
Reading that back for the seventeenth time STILL gives me chills.

THIS is WHY I built MarketingPersonalities.com. So YOU can marry who you naturally are with your marketing strategy so it can finally fully work and bring you meaningful growth in your business (without feeling fake and salesy).
It feels SO GOOD to provide this to you now.
So, as I share all of this with you, I have two questions:
#1 Have you found out what YOUR Marketing Personality Type is yet?
Simply click here to find out for free! 
#2 Have you begun weaving your Marketing Personality Type into your business yet?
If yes, COMMENT BELOW and let me know how it's feeling for you so far.
If no and you're stuck on knowing HOW to implement, COMMENT BELOW and tell me about it. I'm happy to work through it with you via email. Seriously – try me!
PS. If you find your Marketing Personality Type results to be helpful, please share the site with your business friends and clients! We need more entrepreneurs showing up as THEMSELVES, feeling good about their marketing strategy, and growing their businesses in a meaningful way.